Have you been hearing an unusual grinding sound when driving around Lexington, Louisville, and Florence whenever you push down on the brake pedal? There can be various reasons why this is happening, and each requires your braking system to be inspected and parts possibly replaced.

To get to the bottom of your issue, our Quantrell Subaru team is here to help. First, see what some of the common causes of grinding brakes are, then be sure to schedule an appointment with our service center to have our trained technicians resolve the problem for you.  
Brake Pads are Worn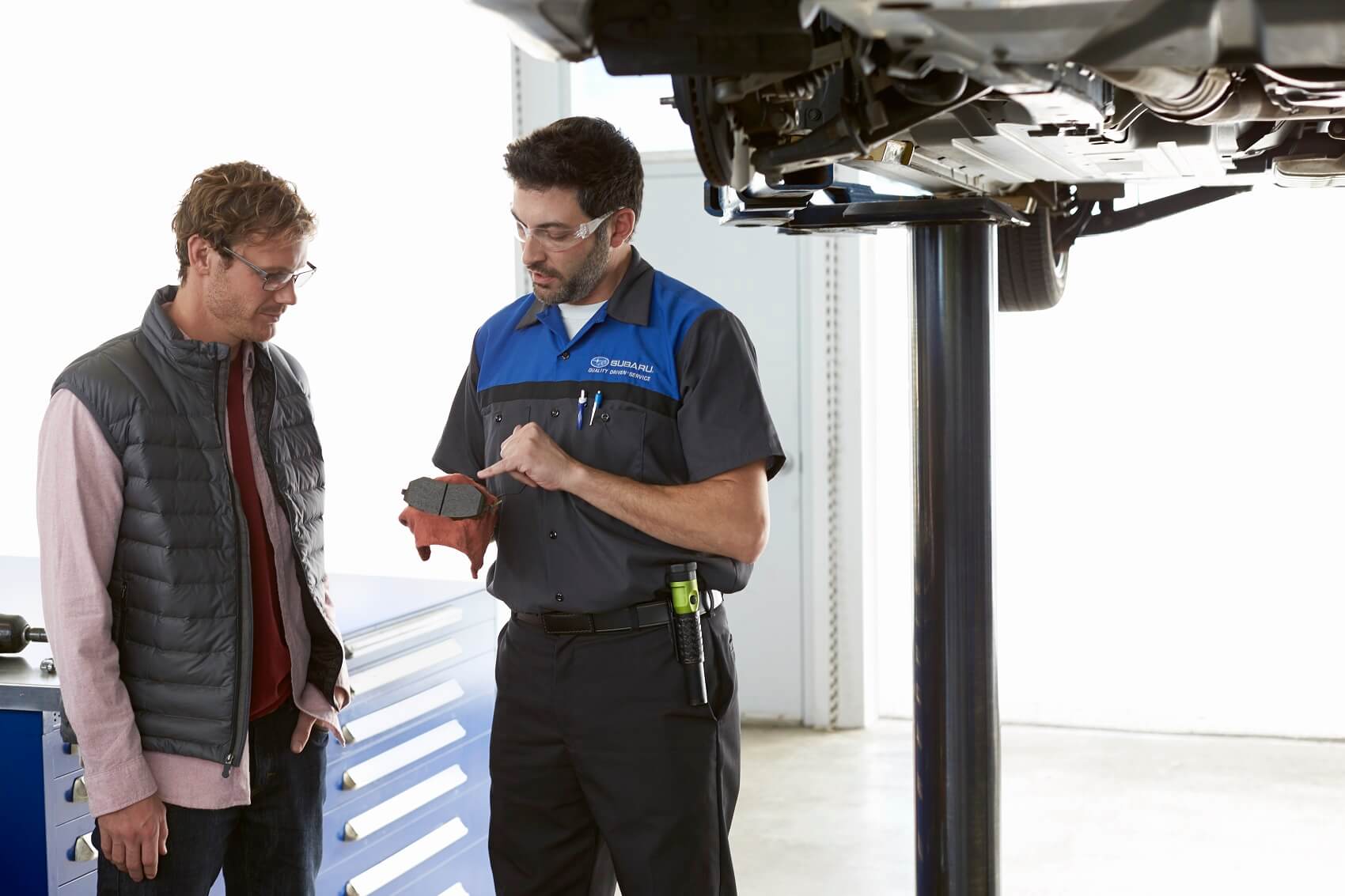 One major cause of grinding brakes is worn down brake pads. When your brake pads become excessively worn out, it will result in metal rubbing against other metal. That is why you then hear a loud grinding sound. Beyond just producing an annoying noise, this can also cause severe damage to the brakes, so it is important to have them checked immediately to see if you need new brake pads.

Debris Stuck Between Rotor and Caliper
Rocks, dirt, and other debris are constantly kicked up when driving. Usually, these don't cause any issues and you can continue to smoothly drive. Sometimes, though, a piece of rock or another solid object can get lodged in between the caliper and rotor.
This can create a grinding noise. You can visually inspect your brakes and see if you can identify an object that is stuck in your brake system. If you can, remove it yourself, or bring your car by our service center and our technicians will be happy to get any foreign objects that are stuck out of your braking system.
Not Enough Lubrication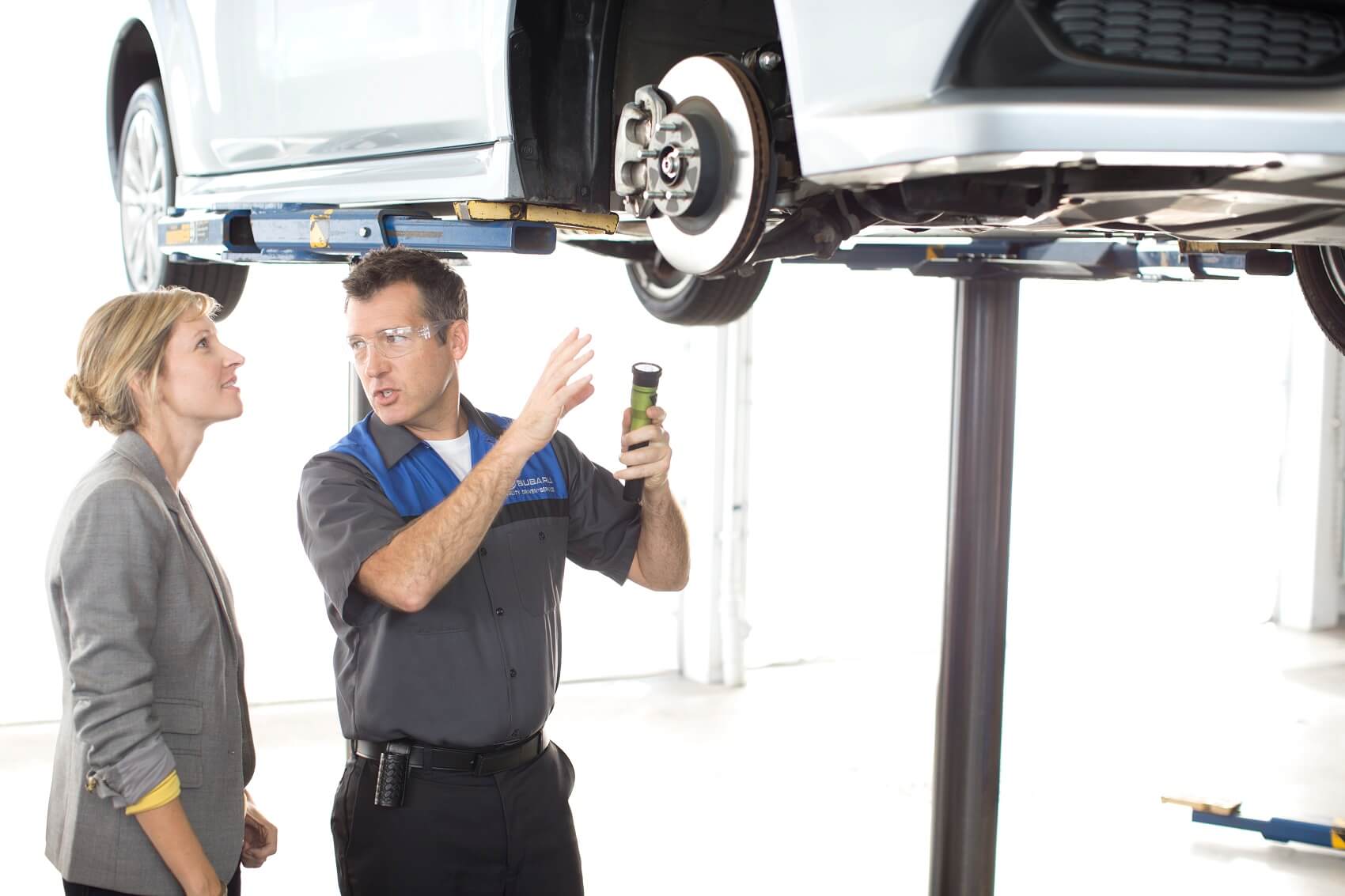 In order to have all of the various components of the braking system moving freely and smoothly, lubrication is needed. Over time though, this lubrication wears off. If this happens, the brakes can start to make a grinding sound.

Luckily, our technicians can easily lubricate your brakes for you. They even can inspect the brake's caliper bolts to see if they are in good condition or need to be replaced as well.
Worn-Out Rotors
The noise can also be because of worn-out rotors. When the rotor discs are too worn or aren't flat, you usually will hear an abnormal noise. This could be a grinding sound or more of a squeaking noise that can also be accompanied by vibrations. Either way, it is crucial to have your brakes inspected to see if the rotors need to be replaced before additional damage is caused.
Schedule to Have Your Brakes Repaired
If you are experiencing grinding brakes, our team of trained technicians is ready to figure out what is causing the problem and quickly fix it for you.
Drivers in Lexington, Louisville, and Florence can schedule an appointment now with our service center. Here at Quantrell Subaru, we are able to help with all your service needs, from brake repairs to routine maintenance, so stop on by for quick, convenient, and professional service!