Quantrell Subaru is here to satisfy all body shop needs for drivers who live or work in Lexington, Nicholasville, Richmond, or Frankfort. No matter what kind of automotive work needs to be done, you can be confident that we'll have you covered from top to bottom.
If you have any questions while you're reading through this brief introduction to our services, feel free to reach out to us. You can send us an email or call us. You're also welcome to visit us in person to speak with a member of our team if you would like. We're always willing to talk a little shop.
First-Rate Technicians at Your Disposal
When you bring your vehicle to our service department, you can count on it getting the care and attention that it deserves. These certified technicians have access to the latest methods and equipment in order to see to it that you get back on the road as soon as possible.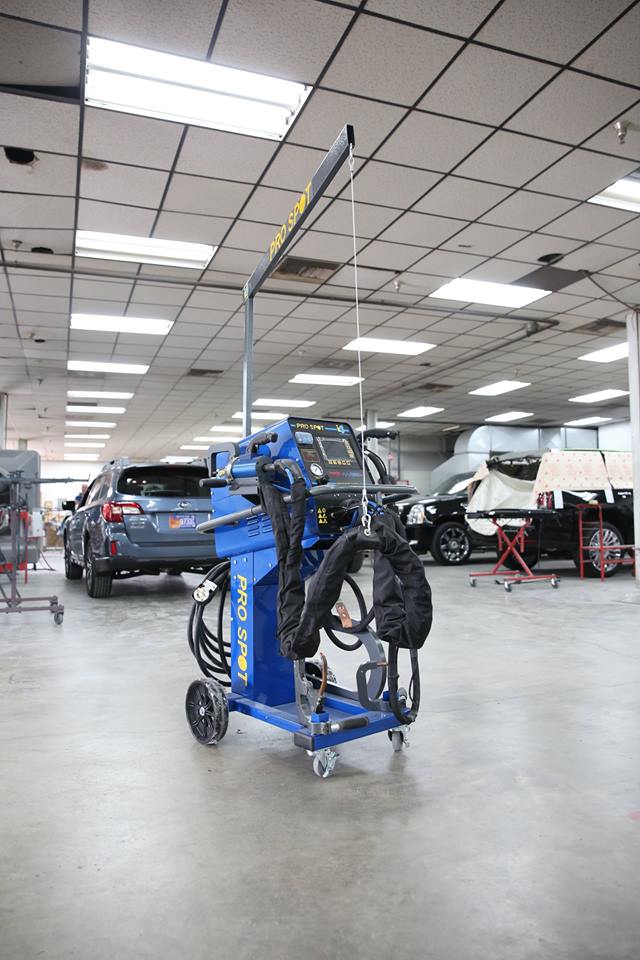 Top-Notch Automotive Care
Keep in mind that we're able to do work on all makes and models. Whether you've been in a minor fender bender or your car has extensive body damage, our dedicated service team can handle the job. Additionally, you can rest assured that any exterior work that we perform that requires a new paint job will match the original manufacturer's specs. We also do windshield crack repair as well as replacements.  
Not only are we able to take care of the more heavy-duty items, but we also do the smaller things. For instance, if you're in need of a simple dent repair where the paint isn't broken, we should be able to buff it out without having to add a new coat of paint. The following services will also be provided:
Clay bar detailing
Leather cleaning
Engine compartment cleaning
Washing and waxing
I-CAR Certified Car Repair
Our collision center is proud to be recognized with the Gold Class® I-CAR Certification. As a certified first network body shop, the Gold Class® designation means that our team has received and completed the highest level of training for safe and quality repairs. When your vehicle has been damaged in the unfortunate event of an accident, and you need car repair, you need a team you can trust to restore your car to pre-damage condition; trust the team at the Quantrell Subaru collision center.
When it comes to repairing your vehicle, making the paint shine again isn't the only consideration. It's also important to ensure the internal components meet the manufacturer's standard of safety and reliability. As vehicles become more complex and new materials are integrated, the level of training needs to keep up with automotive innovation. That's where the Gold Class® designation matters. It tells you that the body repair specialists are I-CAR certified and have the level of training needed to give you peace of mind. A new car is a significant investment. If it's been damaged, you want it repaired to the highest standard. When you want your family's vehicle to be repaired to the gold standard, look for the Gold Class® logo on the door.
Schedule Your Body Shop Appointment with Us Today
If you're in need of an expert body shop, we're fully equipped to get the job done. All Lexington, Nicholasville, Richmond, and Frankfort drivers have to do is contact us to schedule your auto repair today.