Extended Service Contract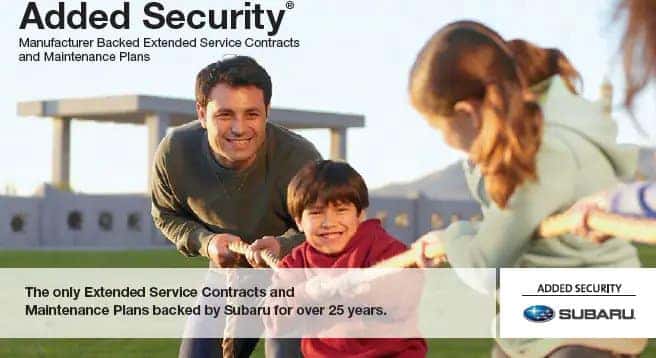 Why choose Subaru's Added Security to protect both your Subaru and your bank account from unexpected expenses? Subaru's Added Security is the only extended service contract backed by Subaru and Subaru wants to keep you as a life-long customer. This means that Subaru's Added Security isn't about making large profits but ensuring that you have a truly exceptional experience even in the rare occurrence of a mechanical breakdown. Below is a list of some of the many benefits you will receive from protecting your Subaru with Added Security.
Customizable Term Length:
Terms as short as 4 years and 60,000 miles and as long as 7 years and 100,000 miles to fit your personal driving needs.
Instead of having a small list of covered components, Subaru's Added Security gives you the option of covering everything on your Subaru except for a small list of items such as weatherstrips and tires.
Towing and Rental Benefits:
Reimburses you for towing and rental costs associated with covered repairs.
Trip Interruption Allowance:
If you are over 50 miles away from home and your Subaru is kept in the shop overnight for covered repairs, Subaru will reimburse you for up to $500 towards food and lodging.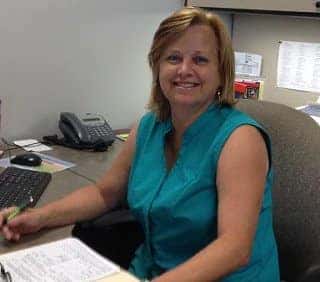 Regina Martin, Finance Manager
You can transfer the remaining coverage if you sell your Subaru before the Added Security expires, allowing you to ask a top market price for your Subaru.
Unlike many third party coverages, Subaru's Added Security makes all repairs with genuine Subaru parts.
Customizable Deductibles:
Choose between $0, $50, and $100 deductibles to fit your financial and budget needs.
---
For more details please contact Bob Whitt, Finance Manager, by phone at 859-266-2161 or by email at [email protected].
---