Quantrell Supports the Community
Below you'll find information on our most recent & upcoming sponsorships. Quantrell Subaru is proud to support these local non-profits.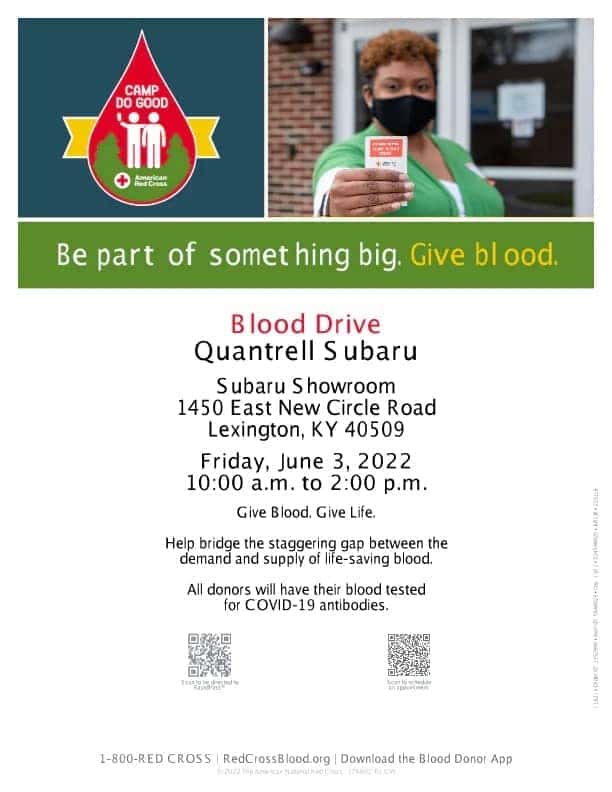 Quantrell Subaru has partnered with the American Red Cross for the last 2 years. Quantrell Subaru will be hosting a blood drive on June 3rd from 10am-3pm. We hope you can join us and donate your time to help the community.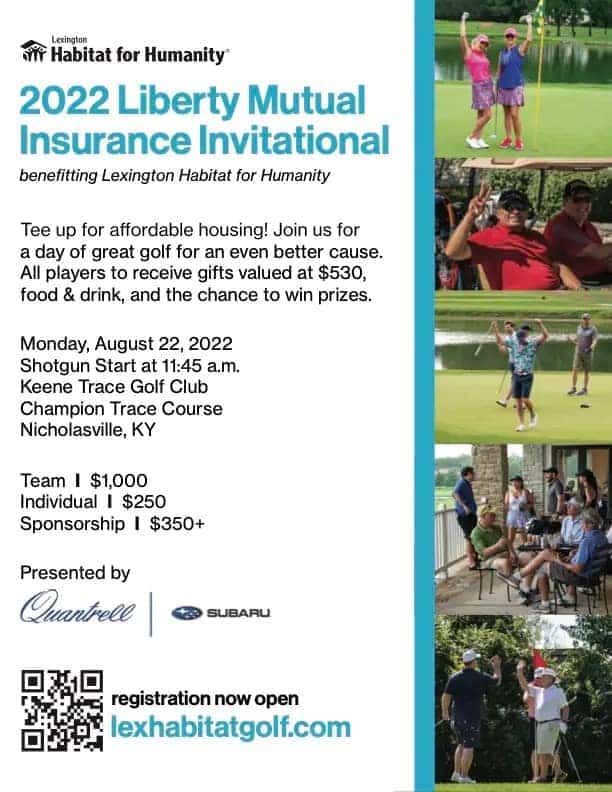 Driven by the vision that everyone deserves a decent place to live, Lexington Habitat for Humanity has built and repaired homes in Lexington for over 30 years. Through financial support, volunteering, donating to or shopping at the Lexington Habitat ReStore or adding a voice to support affordable housing, everyone can help people and our entire community achieve strength, stability and self-reliance.
We are honored to be the presenting sponsor for 2022 Liberty Mutual Insurance Invitational on August 22, 2022. See how you can help this local organization by going to their website.
Louisville Guides & Resources