Welcome to the Subaru service center here at Quantrell Subaru in Lexington, KY! We take great pride in providing our customers with professional automotive maintenance, convenient amenities, and a comprehensive parts department.
Discover how you can make the most out of your journeys through Lexington, Nicholasville, Richmond, and Frankfort by reading the sections below.
Putting Safety First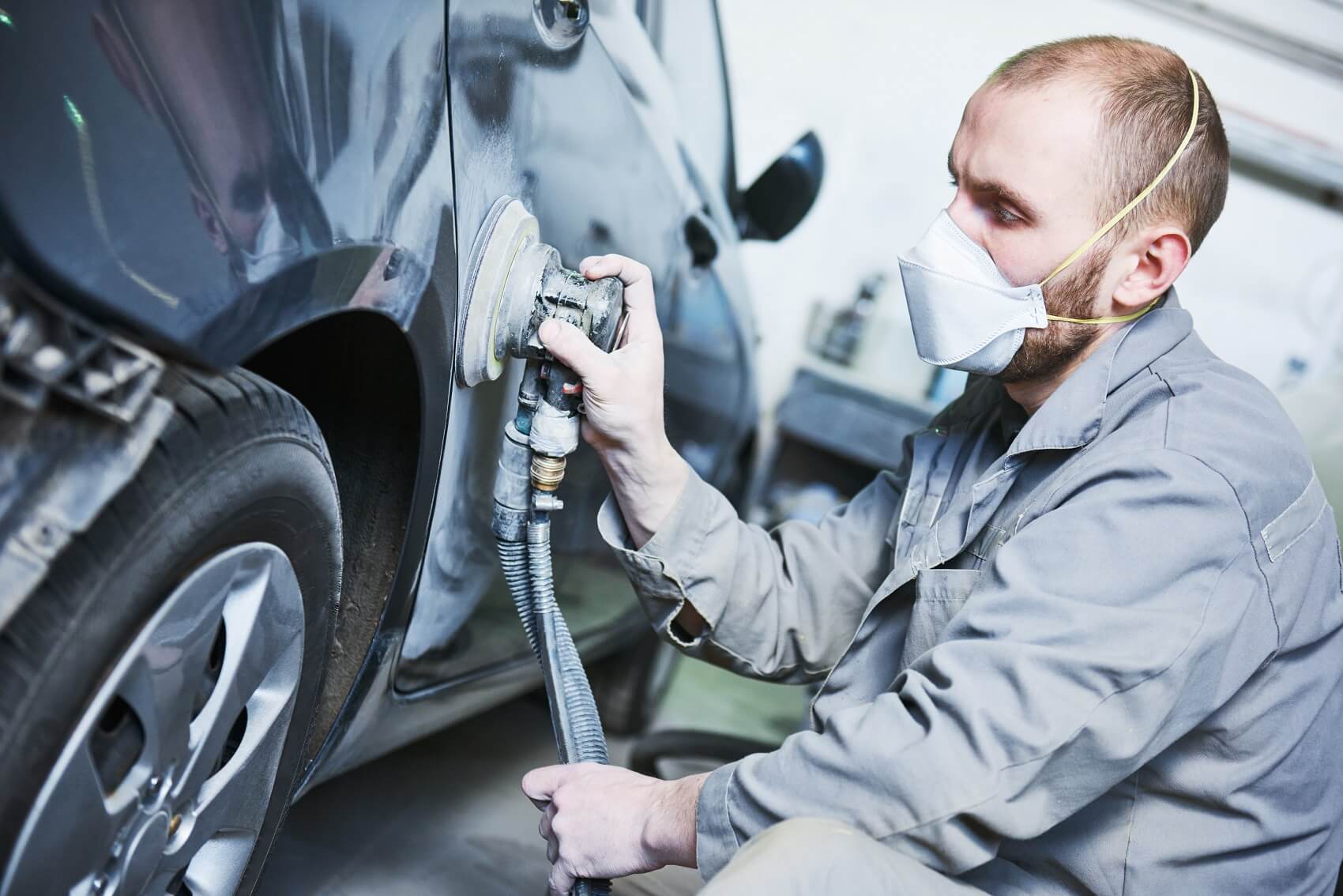 You do your best each and every day to ensure the wellbeing of those you cherish most, and the team at our service center strives to do the same. Our professionally trained technicians will work diligently to ensure you're driving safely and confidently each and every time you get behind the wheel. 
In addition to performing more detailed repairs, our maintenance team can also perform various forms of routine services, including:
Battery replacement
Wheel alignment
Oil change
Your Subaru won't be the only one receiving the royal treatment, however. Our state-of-the-art auto repair center offers numerous amenities for you to enjoy while we service your car.
Stream your favorite shows through our free Wi-Fi connection, fill your appetite with some delicious snacks, or get more done with our customer shuttle service.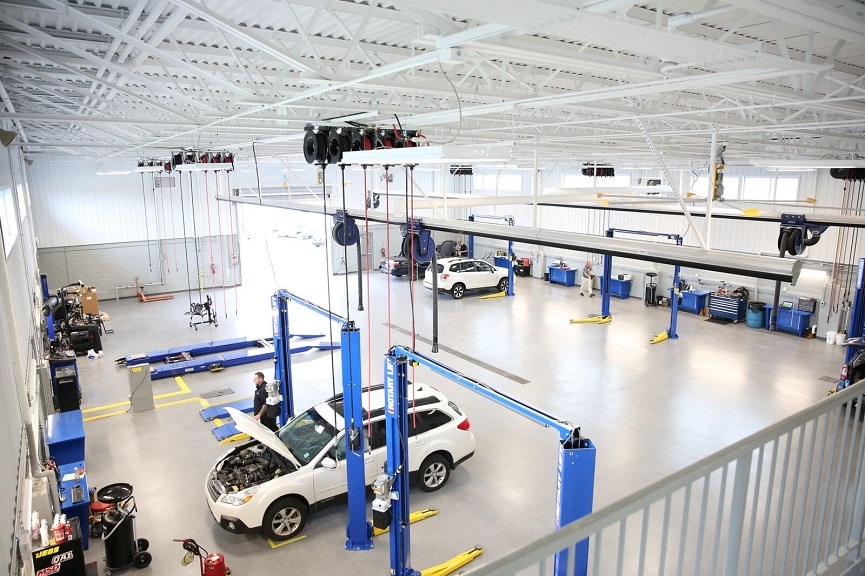 For Subaru service and auto repair, contact the service department and brake shop at our dealership. We offer conventional and synthetic oil change services, battery replacement, and tire repair at our auto repair shop near Louisville.
Brake Service Near Louisville
The stopping system on your new Subaru Forester lease special is a critical safety feature. It's important to follow your vehicle's maintenance schedule for brake inspections and service. If the brakes on your vehicle squeak when you depress the brake pedal or your vehicle pulls to one side of the lane, you may need a brake service.
Schedule a brake inspection at our brake shop, and we'll determine if your vehicle requires brake pad replacement, new calipers, rotors, or brake hardware. Our team of professional auto mechanics will only use genuine Subaru parts and approved components when completing the brake flush on your vehicle and adding new DOT3 or DOT4 brake fluid.
Subaru Oil Change Service
We all know how important it is to change the oil in our cars on a regular basis. Motor oil performs many important functions, including lubricating moving metal parts, dissipating heat, and adding to the longevity of your new Subaru Outback lease.
For a quick oil change service, contact our Subaru service department today. We'll add new synthetic or conventional oil to your vehicle and change the oil filter at the same time.
Discounts on Auto Repair
To help you save on your car's next tune-up, we offer service coupons with discounts on routine auto maintenance. Before you book an oil change or tire rotation, be sure to scroll through our service coupons to see where you can save on your next auto repair.
We change our Subaru service specials and coupons on auto parts regularly, so check back frequently to see our current specials to ensure you never miss a money-saving opportunity.
Battery Test and Replacement
If the battery in your vehicle is more than five years old or your car is having trouble starting, it might be time for a Subaru battery replacement. We all know how frustrating it is to get in a car only to find the car won't start because the battery is dead.
Skip the headaches and hassles of what to do when your car doesn't start and schedule a battery test at our Subaru service department. Our service technicians can use a multimeter to test your car's battery to ensure the battery is holding the correct voltage and that the battery can maintain a charge.
If your vehicle is showing signs of a dead or weak car battery, we can test the alternator and the fuses for a parasitic draw. After we determine the cause of the problem, we will replace the component with one of our genuine OEM auto parts for sale.
Why Quantrell Subaru for Subaru Service?
We are proud to provide a state-of-the-art Subaru service department with high-end diagnostic tools and a professional team of auto mechanics. Along with our quick oil changes and brake inspections, we offer a wide range of auto repair services, including:
Coolant flush
Transmission repair
Brake pad replacement
Cabin air filter installation
Check-engine-light diagnosis
Wheel and tire alignment
Flat-tire repair
When you need Subaru service near Louisville, bring your vehicle to our repair shop. You're welcome to enjoy our lounge area for service customers while our technicians complete your requested repair. We offer a selection of complimentary amenities, including bottled water, Wi-Fi, and coffee to keep you comfortable while you wait.
If you have a question about any of our current discounts on auto repair or need help ordering auto parts online, don't hesitate to call our dealership. We're here to help.